Maidstone Cruise - Motorworld
By Jodie

First of all we all started out at Parkwood Inst Estate about 15 cars arrived with was all to plan we even had some people arrive from Manchester which were down in this area. Then as there were more cars turning up everyone decided to go to Rochester airport for some more action. When everyone arrived at Rochester including more cars this is when all the fun began on the long straight road strip. By this time both sides of the road were full of onlookers seeing what was going on. About 30mins after we had arrived Ben showed his face and recorded some action on tape, then as the cruise started to pick up more the police turned up and was blocking the road which didn't look very good so everyone moved onto Maidstone MotorWorld, but as we was leaving there nearly was the first crash of the night as a car was trying to get out another car thought he would be funny to go upside the other car which didn't look too good from where me and Ben were sitting. I jumped into Bens MR2 on the way to MotorWorld and all I can say is that he loved to drive that baby as fast as he can but also has very good control of it as sometimes other cars got very close. As we got to motorworld the car park was packed out of cars and people which was a good sign. Then the burnouts started off with Steve in his Escort and Ross in this Clio and a guy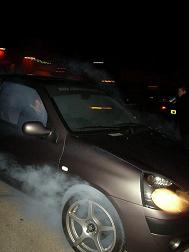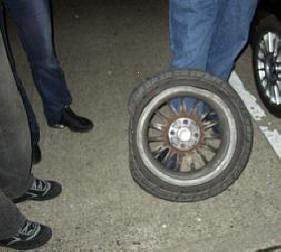 There were some really nice looking cars that turned up in the end, and everyone enjoyed themselves. As people that were driving around the town they thought they would join in on the cruise so by the end of it all I would say there was about 50 cars.
Here are just some of the cars that turned up for the night but some of them didn't come out to well as it was so dark.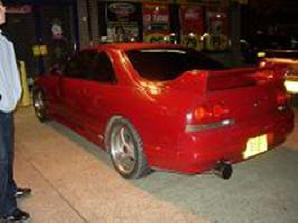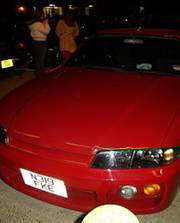 James Dixons.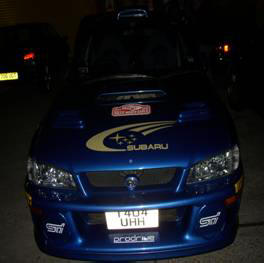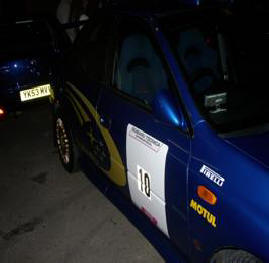 John Fords.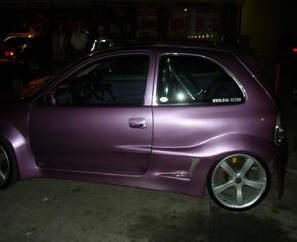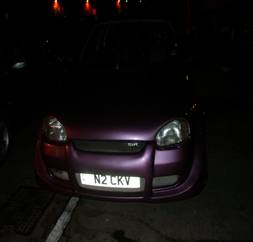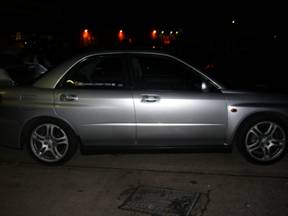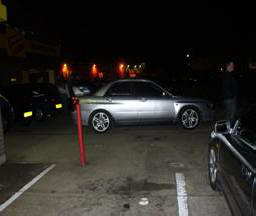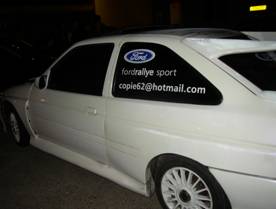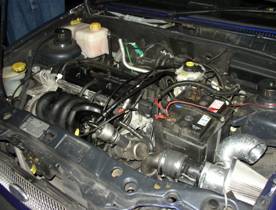 Steve's Escort Alex's Engine.
Then Ben decided to leave the cruise so I caught a picture as Ross says goodbye.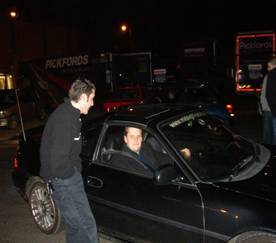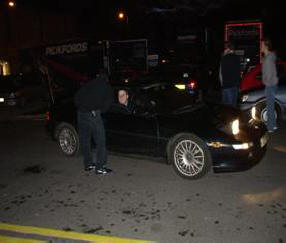 Ben had been gone about 45mins until wait for it the best car of them all showed up……….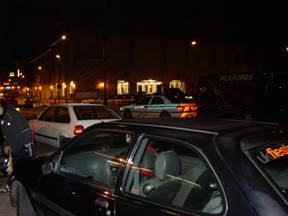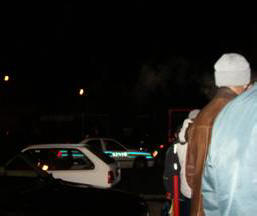 All together 3 police cars turned up and told everyone to leave and not to come back so everyone left MotorWorld at 12.00am and went home as we was leaving Georges friend got pulled over on his bike and they done him for not having a L plate on the front and only on the back he got 3 points and a £60 fine how bad is that. Then we went home.



Written By Jodie Turner xx