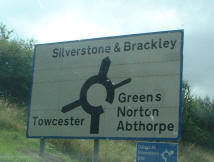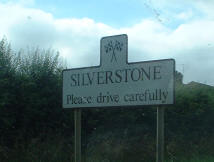 THE FORD FAIR 2002 AT SILVERSTONE
This is my first feature for Midnight Racing and considering I have an XR2i I couldn't have got a better venue
than the Ford Fair 2002 which was held at Silverstone race track. it was a scorching day the sun was out and
so were the cars. People came from all over to see all the gleaming cars form around the country and even
Europe.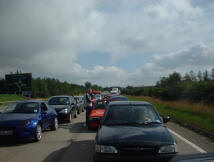 As you can see there was huge queues to get into Silverstone so I took this opportunity to grab some photos and on the way I spotted some lovely Motors.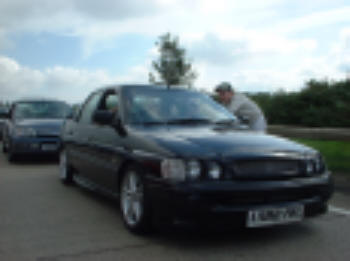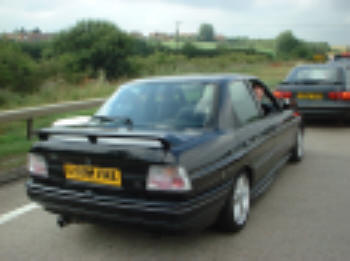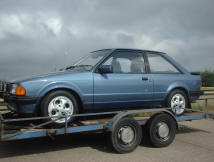 This Escort only had one owner from new which is the same person that was towing it. And if that's not enough it only had 35,000 miles on the clock. Its kept in a garage throughout the year as is only bought out when there is a show and its is towed. The poor sod who took this car to the ford fair was very disappointed because he bought a ticket on the day went to put his pride and joy on the stand and there was no room for him. He nearly had to go back home and after travelling over 300 miles to get there he was not happy. In the end the stewards managed to get his car on the stand with some moving around and he was able to show his car off with the 1000s of others.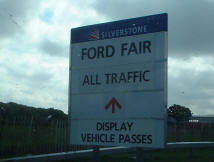 We finally arrived and that's when all the fun started. Racing, 0-60 Speed Test, Trade Stands, And of course all the animal cars.

The Fastest car in the 0-60 was a sierra cosworth which done a time of 2.95 seconds.
Below is my friend sean who won 3rd place in the modifyed orion section.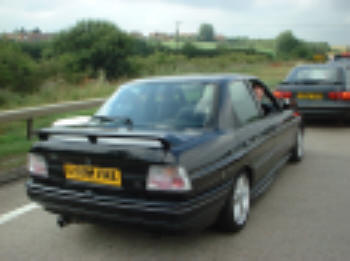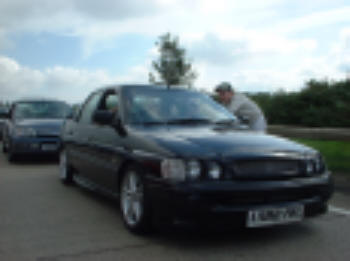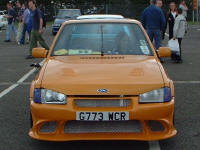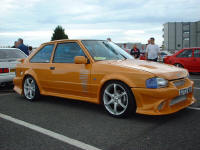 This was a sweet ride with a nice paint job.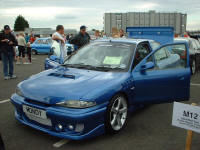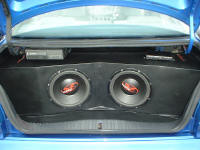 Mondeo Estate with some rockfords.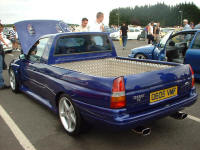 This was a absolute animal it purred.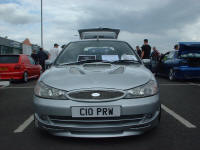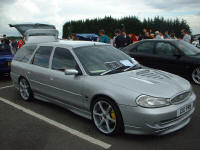 Zetec S Estate sir??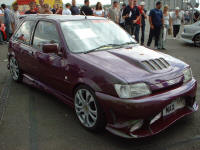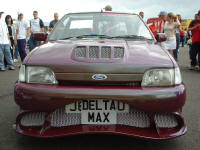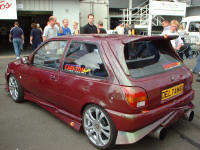 Delta Max Showing what a fiesta can really look like.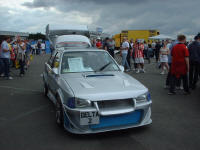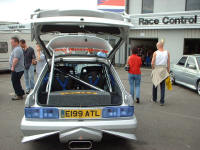 They can make escorts look nice too...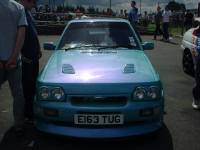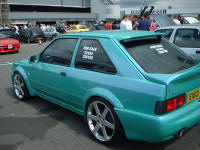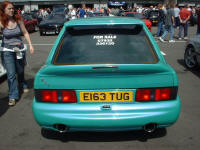 Chrome dipped alloys with flip paint very nice.

This takes wide arch kit to the extreme!!!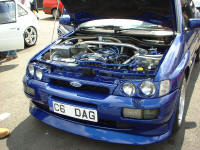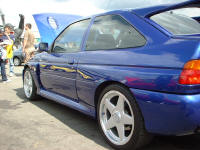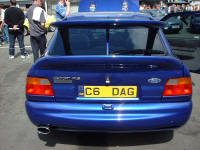 What else would you expect from a cosworth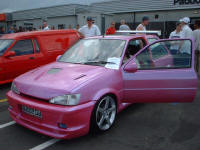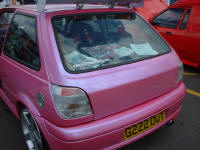 This was a really nice car and spray job shame about the red door shuts though.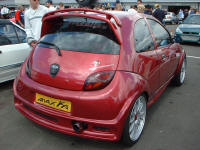 Kitted KA need I say more...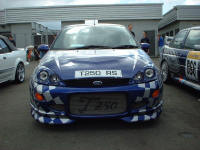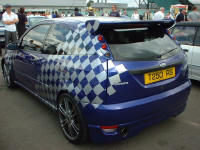 Focus RS I want one.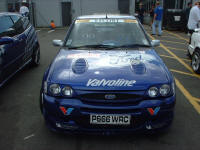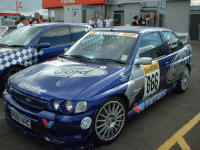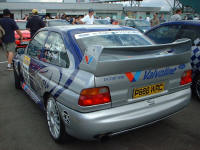 Just your standard Escort WRC....Well not too standard.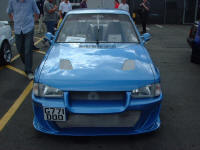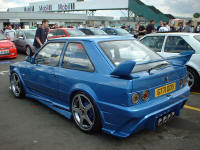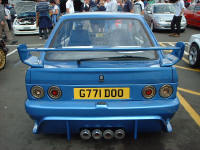 Now This was nice very square and very fast.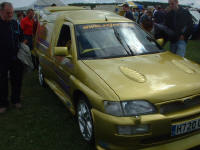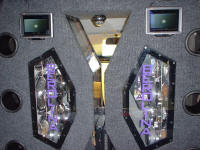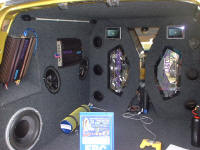 Sweet outside....loud inside.