Saturday 9th June saw Ben and I visit Reuters' Motor Expo show, held in the grounds of the famous Canary Wharf in Central London. The show has been run for the past 6 years, and is now recognised as the UK's premier (and free !!) motor show. All the major players were there (in stark contrast to this year's National Motor show!)…including some of the greats as well.
Our walk through the grounds presented us with every type of car possible. We were confronted by genuine WRC cars from Ford and Subaru….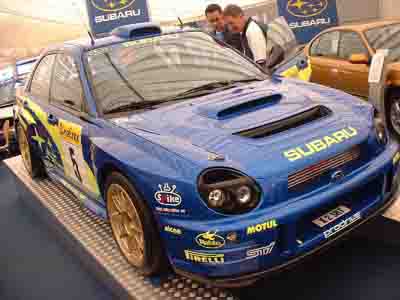 whose racing pedigree emanated down to cars such as Mitsubishi's Tommi Makkinen edition of the Evo VI…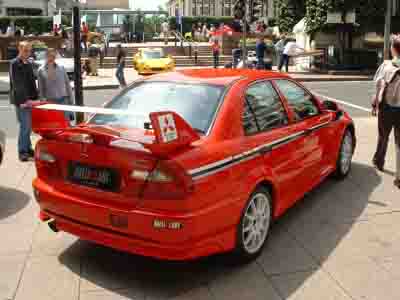 Not only were rally style cars at the show, but there was a car for every type of enthusiast as well, from the Caterham 7, to TVR's magnificent showing, incorporating the classics with the weird and wonderful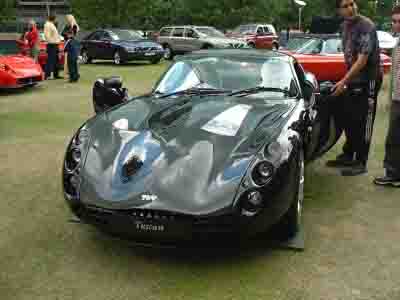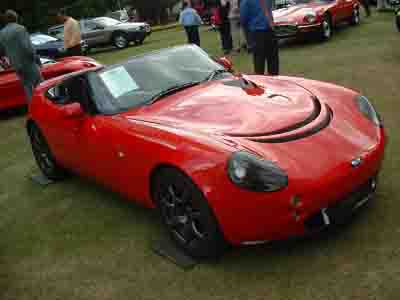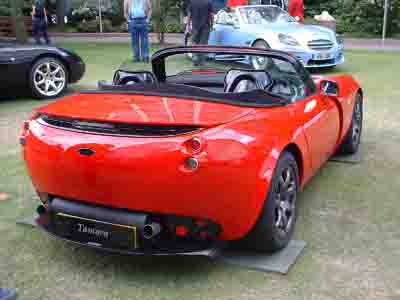 We were treated to a rare sighting of Jaguar's current F1 car (a favourite of mine because of Cosworth's involvement with Jaguar's F1 racing program!)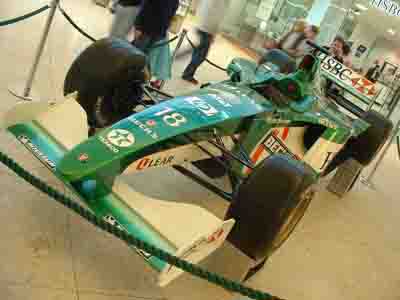 But the real treat for, not just Ben and I, but everyone who visited the Motor Expo show that day was the car's held in Canary Wharf's main entrance.
Behind the glorious colour of the Lambourghini shown below were the show's star manufacturer – Aston Martin.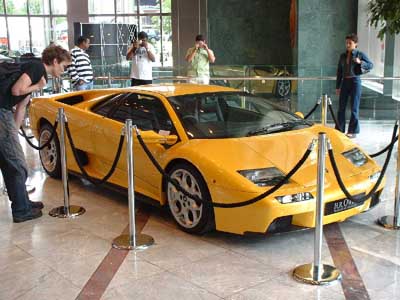 Both Ben and I had the rare opportunity to sit in the new Aston Martin Vanquish – a moment neither of us will forget. And do you know what made us extremely happy ? The electric window switches in the £1/4m Aston Martin are the same as those in my £15k Cosworth !!! I believe the saying starts simple things…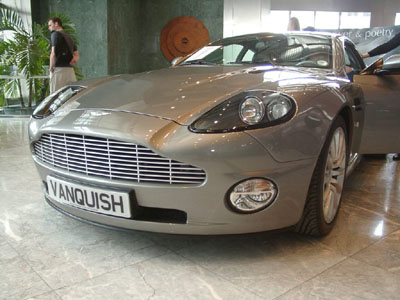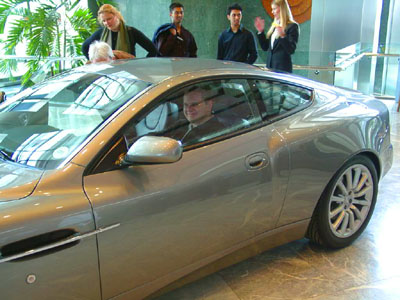 The show was…I'm assured….a great success for all of the 27 manufacturers present. The show catered for each type of car for each type of person, young or old. We can certainly say we shall be visiting again next year !! The full list of those who attended (and I'm sure you'll agree looks something like my ideal shopping list) is as follows:
Aston Martin
Mercedes-Benz
Aprilia
Ford
Moto Guzzi
Citroen
Subaru
Honda
Saab
Land Rover
Mitsubishi
Volvo
Lotus
Alfa Romeo
Audi
Piaggio
Peugeot
Strathcarron
Caterham
Toyota
Porsche
Jaguar
Gardner Douglas
Chesil Mazda
Vauxhall
Lexus
Isuzu
We were also treated to the glorious sight of Ferrari's, from the H. R. Owen specialist dealer situated opposite Canary Wharf –where we established Ben would get £15,000 part exchange for his MR2 Turbo when buying a Ferrari 550 Maranello !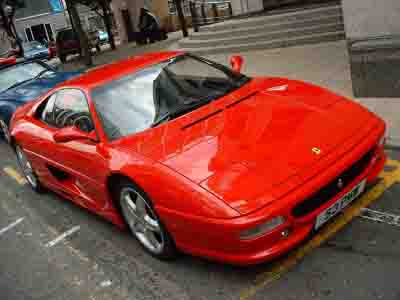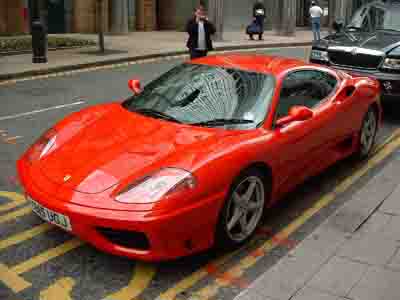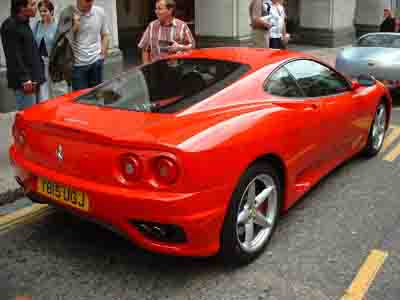 Through the day Ben and I took many photos of many lovely cars….so we leave you with just a small selection of some of our favourites. We hope you like them.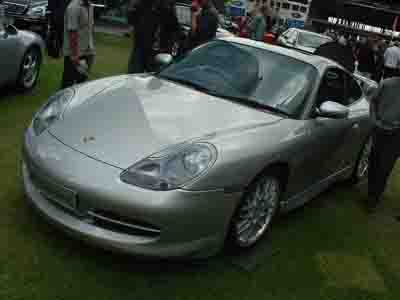 My dream car…..a 911 Carrera !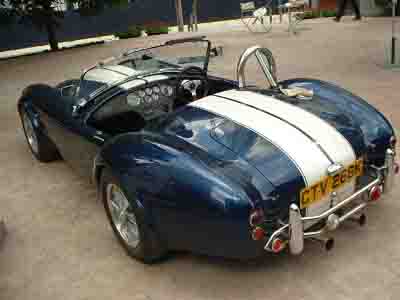 Yes….an A C Cobra !!!!

A superb 911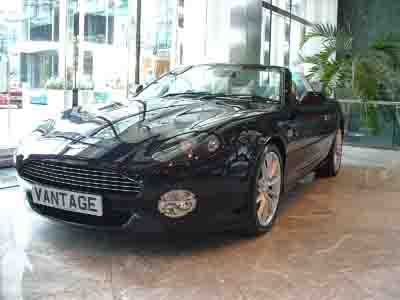 The Aston Martin Vantage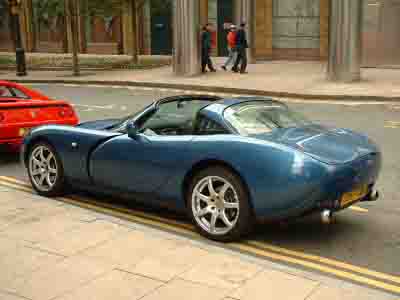 A lovely TVR Tuscan
And not forgetting our memorable favourite photos of the day…. Ben and I !