USC 2006
Friday
By Viper
Friday morning came all so quickly…. With lots to do in the morning (as I didn't do anything before hand as usual) so it was out wash the car, dry it, wax it and get it home to pack my stuff up before 12:00. Lil Ben came over and we set off about 12:30.
We headed up the motor way and ended up at Toddington to meet some others on the way to Pod.
We travelled up and met everyone else at the Tesco near by and got the supplies in, with water guns off course.
Got to the site and parked up and set up camp
BBQ and beer were already flowing by the time the first tent was up. It's going to be a messy weekend.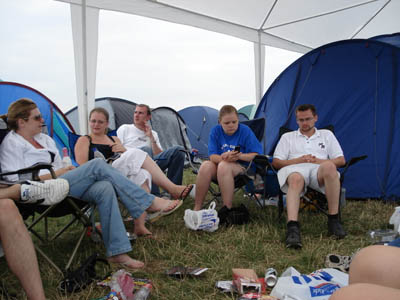 Kendo and Ron having fun.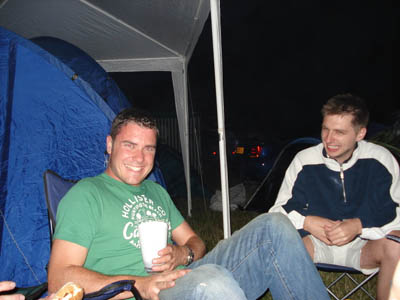 Helen (Ron's better half) getting stuck in.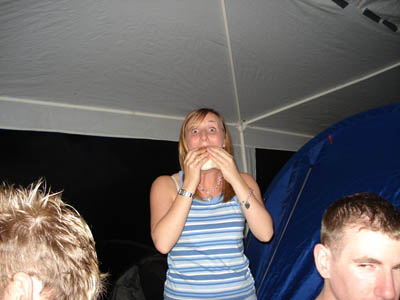 Keith, Ben and Steve look on.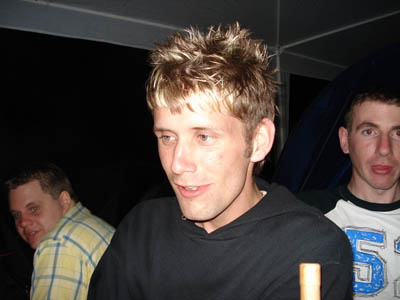 USC always has good entertainment and this show was no different. Dance tent, stripers, lap dancers and a big fun fair.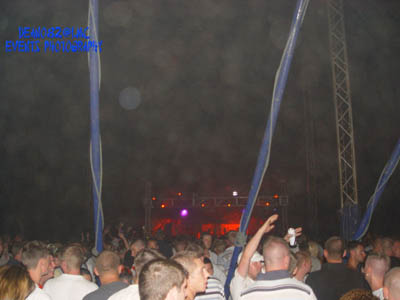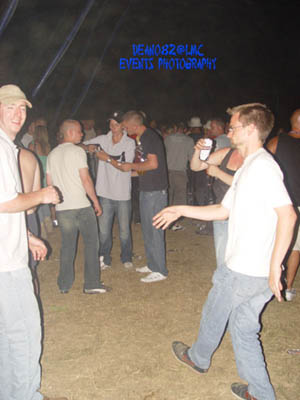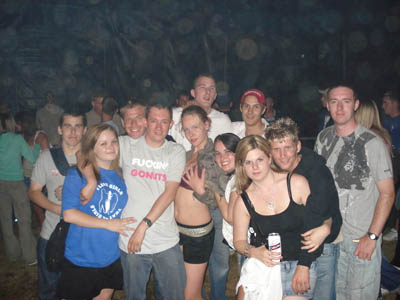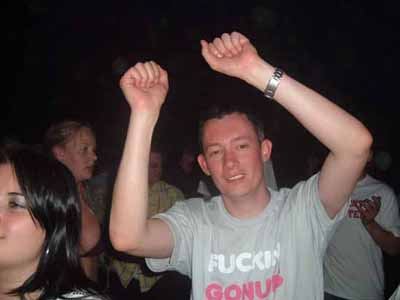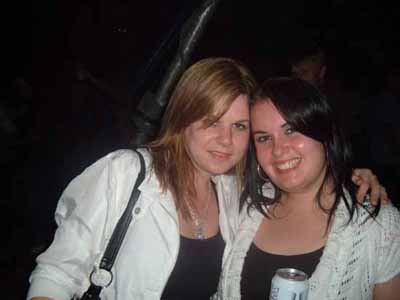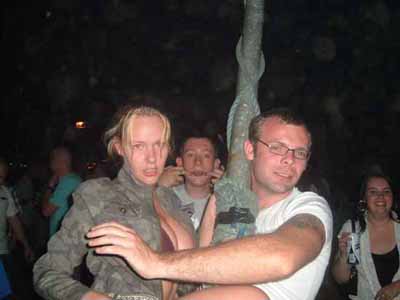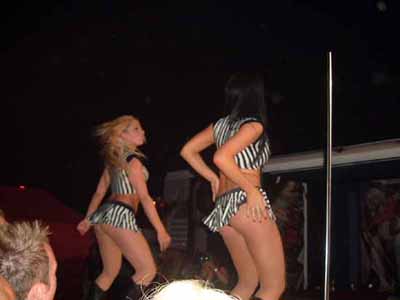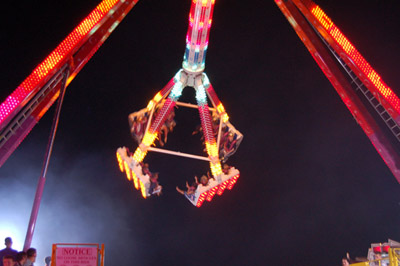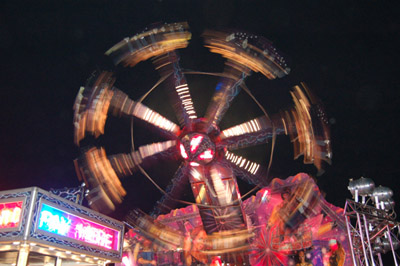 We all got back from the dance tent a little worse for wear, what will tomorrow hold, who knows. Hope we get up in time.
Saturday
By Steve2k
After waking up a little under the weather it looked as though the
Saturday would be a good day. The weather was getting better as the day
went on and more water guns suddenly started appearing. At first everyone
was wondering where Dooney had got to then he suddenly turned up after
going all the way home to get his license to run the handling circuit.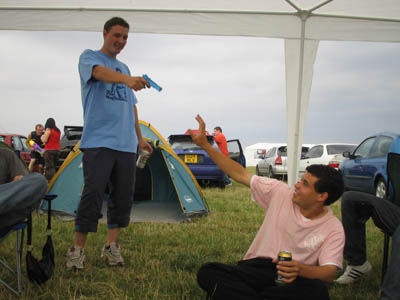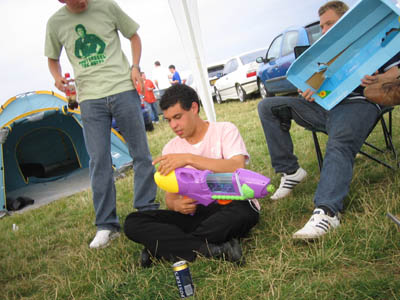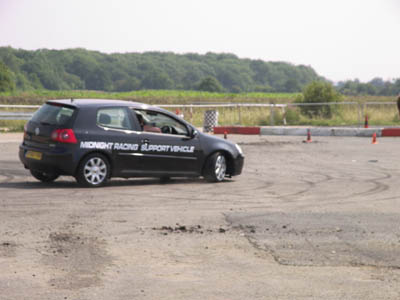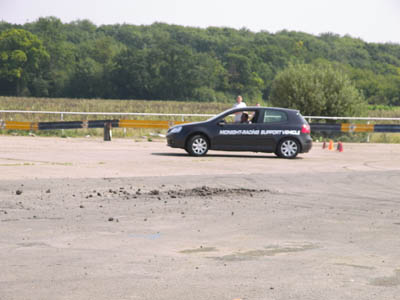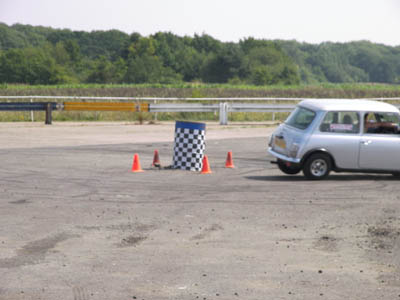 Some food was made that would pass as a breakfast, everyone was
recounting stories of the night before and various people would have a
wonder round the show, all in all apart from the track action there wasn't
a whole lot to see, the tarmac area was basically a market place, and the
'club stands' were just the camp sites so felt a little intrusive going
round to look at cars. The drift arena had a few demonstrations throughout
the day which as always is something that shouldn't be missed. Although
the jet car ran a few times I didn't manage to catch it all day, although
there are still some pictures from the ones that did manage to. It was a very
chilled out show for us lot mainly because there wasn't much to see so
ended up spending a lot of time at the campsite, getting people wet (mainly
Dooney) eating bbq food and of course more drinkin. At night time a few
of us went to the fair and saw one of the rides almost covered in sick lol,
while others went to see the burnout and flame out competitions on the
start line and then all met back up at the campsite to eat more food ana
drink even more. All in all there could have been more to see at the main
show and I was expecting a few more of the tuner cars to be doing demo runs.
Lets all hope for more to see and do next year :)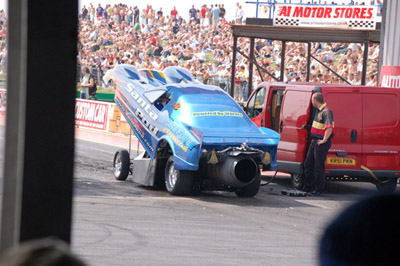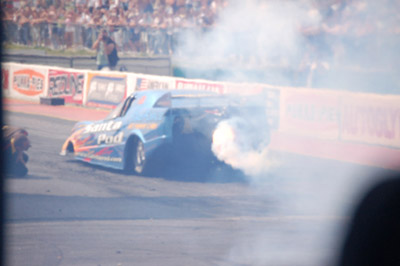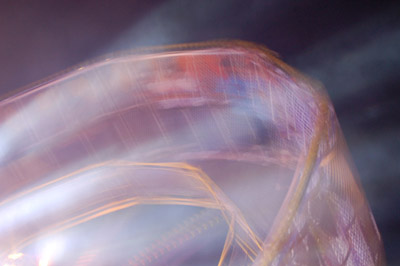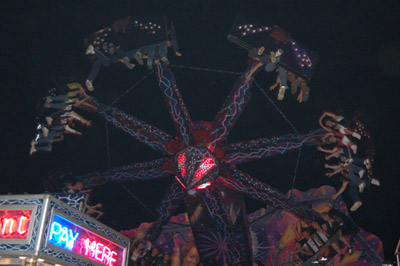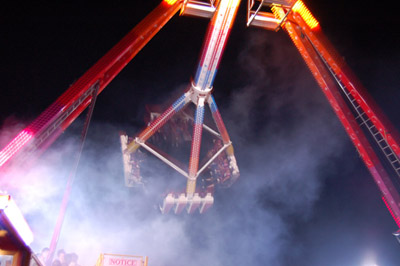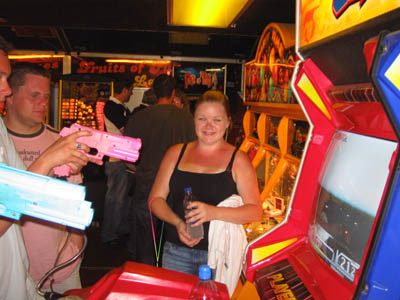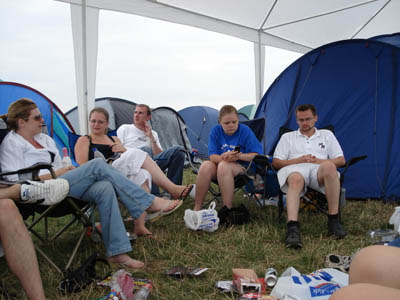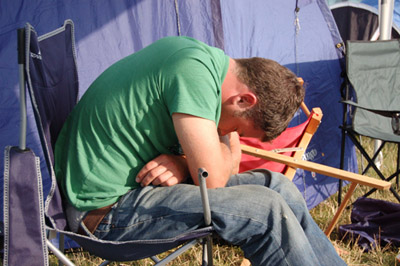 .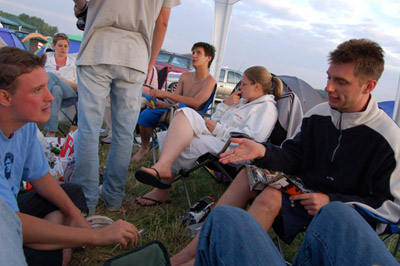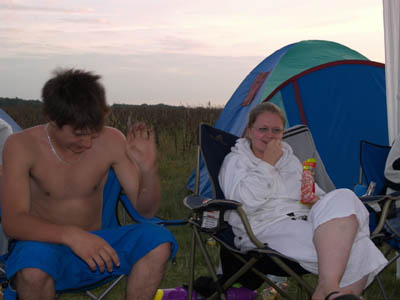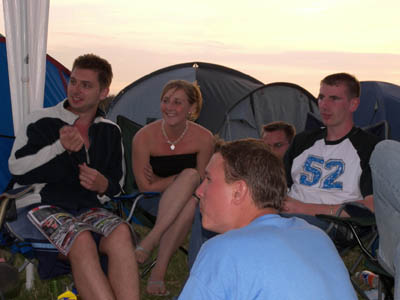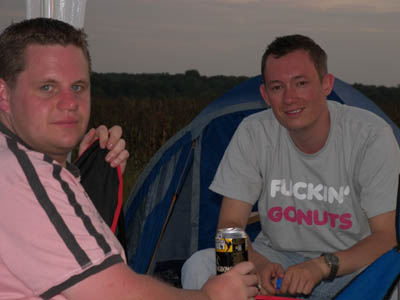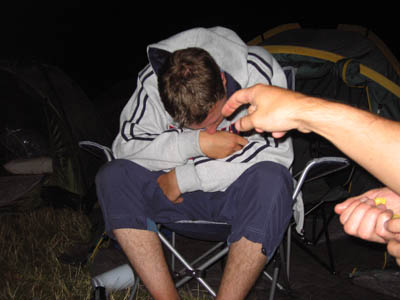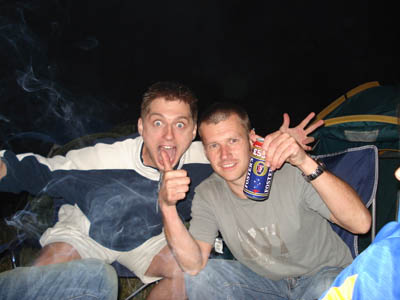 Sunday
By Johnboy
After a great drinking session and some quality old skool tunes (thanks to Kendos iPod) on Saturday night we awoke to realize that it was almost time to go home so down came the tents. Now (after so much practice) we even managed to get the marquee down poles sorted and packed in about 20 minutes (a new record for us) once base camp M-R was cleared I realised that had to make my support vehicle back into a normal car again by stripping off the graphics which I think was quite therapeutic as quite a few people joined in the peeling session we all headed off to look around the show one last time.
Sy (Viper) with his spankingly sexy new bodykit fitted entered the show and shine while this time I remembered to take my camera with me and got some great shots after wandering round chatting with Deano we headed to the Fast Car stage for the Miss Promo contest and I have to say it was worth it some cracking young laydees of course there can only be one winner and that was the firm favourite NikkiLee after the contest was over we headed back to camp to recover the car.
45 minutes later (that's how bad the queue was to get out was) I was saying goodbye to Santa Pod after yet another great weekend.
All I can say is a great turn out by the M-R crew & roll on the 2007 show season because it's going to be bigger and better than this year
Cars on stand

Digitalghost - Toyota Celica
Steve2k - Honda Civic
Lil Ben - Volvo 740
Viper - Mazda RX-7
Johnboy - M-R Support Vehicle
SMOT - Ford Focus
Stu80 - Honda Civic
Pat - Mazda RX-7


Hoggie - Integra Type R
Kendo - Honda prelude
Ben - BMW series 3
Doooney - Mini
Dave - Hyundai Coupe
Keith - Saxo
LiGhTnInG - VW Golf
Sean_EK4 - EK Civic


All who attended

Digitalghost

Viper

Johnboy

SMOT

Steve2k

Stu80

Pat

Sean_EK4

Lil Ben

LiGhTnInG

Kendo

Ben

Hoggie

Doooney

Dave

Keith

Helen

Laura.

Smileystace

MinkyBaby

Lolli-pop

Shedevil2k4

Masher

Ron
Thanks from the Midnight-Racing Team
Thanks to everyone who helped out with organising and for everyone attending.
Not forgetting you feature writers job well done.