Adam bought his Polo two years ago as a brand new '99V 1.0L Polo Match. He took £8000 to the Volkswagen dealer in Aylesford, and walked away with a lovely new car, complete with tilt/slide sunroof, bee-sting aerial and alloy wheels.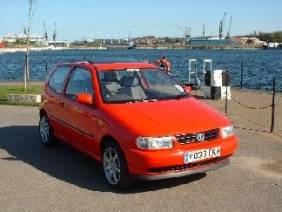 It wasn't too long before Adam had bought himself a lovely set of 16" BK Racing 238 Eclipse alloys, coated in grippy 195/45/16 Semperit rubber.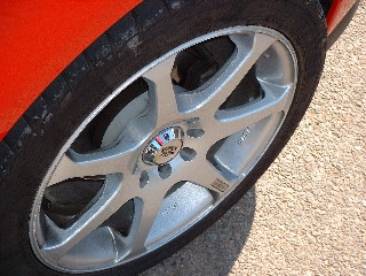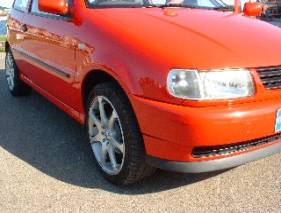 Soon to follow was clear indicators and side repeaters, giving the front end a super-clean look, that adds to the Polo's already smooth presence.
These were hotly followed by a set of Venom Motorsport clear rear clusters, matching the front's clean appearance.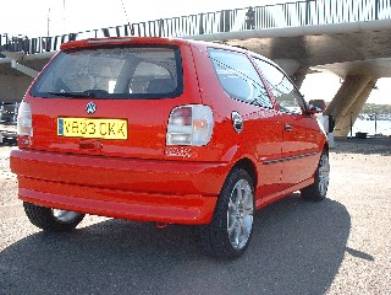 Next on Adam's impressive shopping list was a Rich Grant Mouldings (RGM) high-level spoiler, complete with clear brake light.
Richbrook's anodised red tax disc holder, racing filler-cap, Carnoisseur Evosport heel plates, and graphic-based number plates add little touches to a clean and styled car.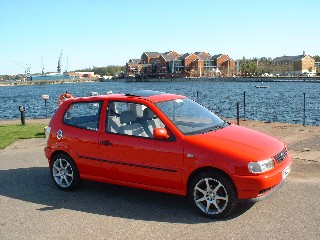 Contrasting directly the clean look is Adam's ICE. Sony's XR-C5100R head unit feeds sounds to a boxed 500w Jensen sub, via an X5-600W amp and Longmill wiring, and means you can hear the Polo coming from a mile away.
On their way –I'm assured- are suspension changes, blacked out windows, and (very long term) a VR6 engine. I can't wait…!