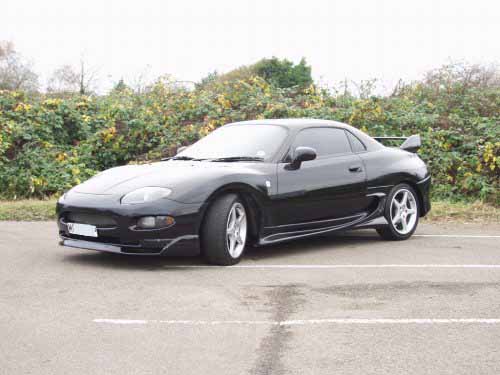 When we are asked to feature the quickest FTO in the country it was an offer we just couldn't turn down. We were sent an e-mail with a few pictures of this gorgeous black FTO, but it wasn't until the follow up e-mail could you see how truly great this car is. Just check out that engine with it's 150Bhp shot of nitrous.

The spec of this car is as long as my arm, boosting over 300Bhp and a top speed of 160Mph. To back up these claims you can also see this car in the number one spot of the quickest FTO in the official ¼ mile league tables (http://www.mitsubishi-fto.net/index.htm)!

Enjoy!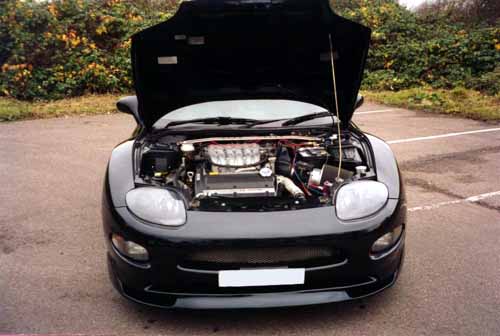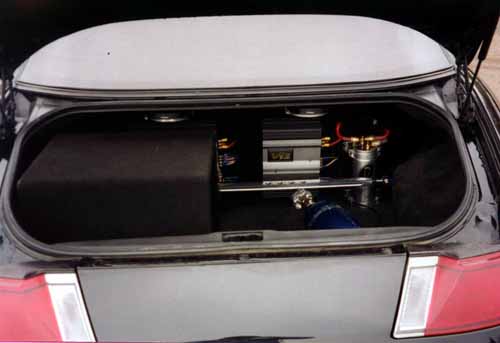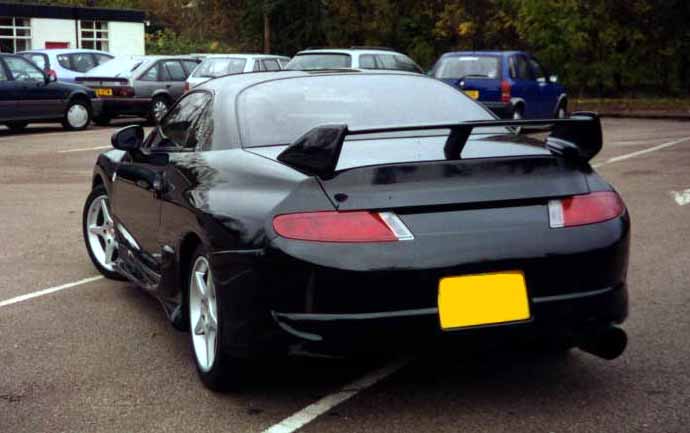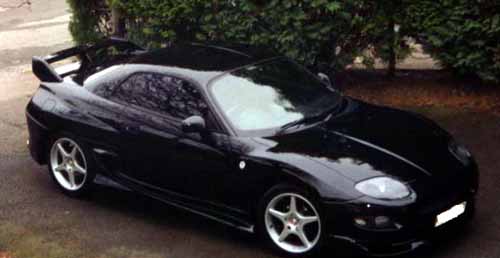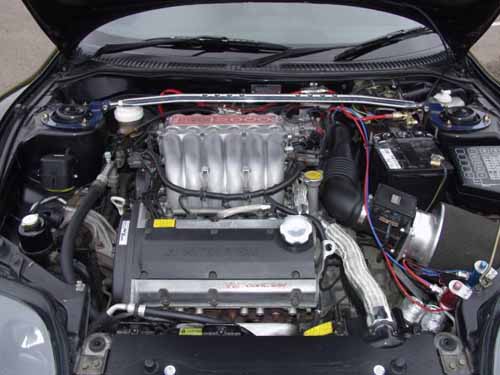 Yep, check out the Nitrous and Fuel solenoids which deliver 150Bhp on tap!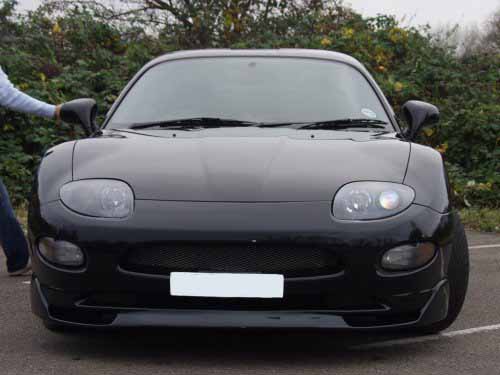 Tech Spec
Engine

Blue Flame Exhaust box, Mongoose cat bypass, custom built manifold, ITG Air Filter, cold air induction kit, OBX Pro speed breather, HKS Spark plugs, FI Performance HT Leads, Bored throttle body, Super Chip – Custom programme, 150bhp Nitros jets, mini max Nitros controller, 5lb cylinder of Nitros, Blitz speed delimiter

Transmission: 5 speed manual, Cs short shifter gear stick kit, Mitsibushi Clutch

Performance: 0-60 mid to low 5's , 1/4 of a mile in 13.7 top speed 160mph, 300bhp+
Chassis

Front and Rear strut bars, Apex springs (front lowered by 45mm and rear 35mm), Avo Chassis dynamics shocks, uprated bushes and shortened drop links

Brakes: Areotek braided steel brake hoses, black diamond drilled and cross grooved discs, EBC green stuff pads, reconditioned callipers
Exterior

Chrome front Grille, de-badged, de-locked, tinted windows all round, PIAA Wiper blades, PIAA Super Plasma Lights all round, D speed side repeaters, Type R spoiler, Top mix rear T appron, Top mix front splitter, Top mix side skirts, red/ clear rear lights, Millie Miglia alloys 205/40/17 Falken Tyres, briaded engine hoses, Fan shroud, OBX chrome battery clamp, aluminium oil filler cap, uprated battery, high pressure coolant filler cap
Interior

Momo steering wheel, momo, foot pedals, momo handbrake, momo gear knob, leather gear gater, leather hadbrake gater, white dials, Chrome dial rings, Chrome dash fascia, blue light conversion (VW style), polished aluminium blanking plate, fitted mats, push start button
ICE

Sony Mini disc player/ flip screen, Infinity Kappas 6x9's, Infinity 6" door speakers, 400 watts Alpine V12 Amp, 600 watts Alpine V12 Amp, Directive capacitor, Directive Sub, Sound proofed throughout the entire car