Bens Skyline R33 GT-R
By Ben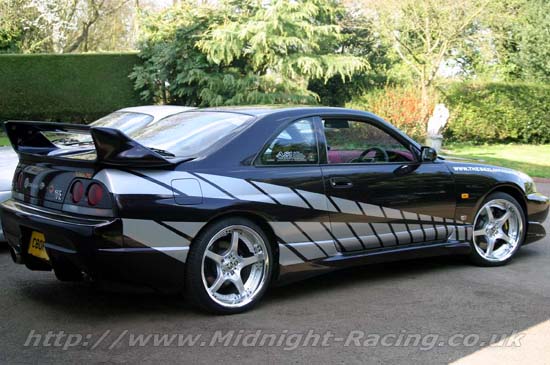 This is my friend Bens new R33 Skyline GT-R. Now it must be said that Ben has great taste in cars, some of his previous include the blue RX7 on this site, a very sexy blue Skyline R34 GTR (as seen on our stand at Max Live), a Supra Twin Turbo (seen on another one of our stands and at one of our cruises), and now this gorgeous R33.
There isn't a single part of this Skyline that has gone untouched and for me it really is a dream car. From the Veliside C1 body kit, the very rare Volks Racing 18" alloys, the Abbey tuned engine, and even the re-trimmed interior make this very special.
Just check out these wheels!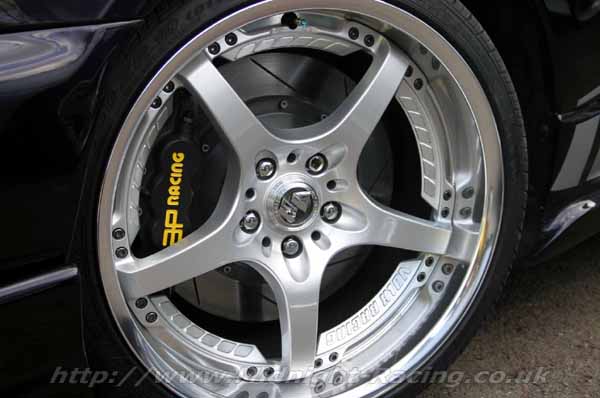 The Veliside body kit takes the already mean lines of the Skyline and gives it larger than life, very much in your face look. That and the dark colour of the car really do make it stand out.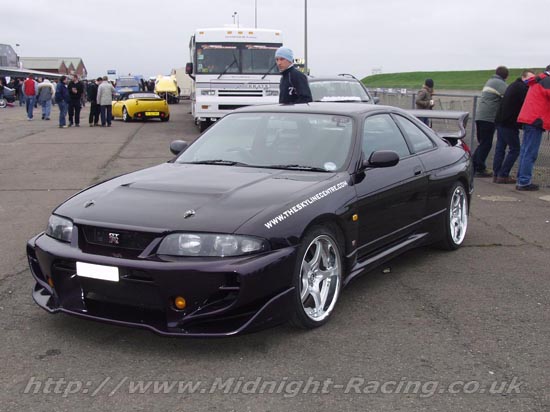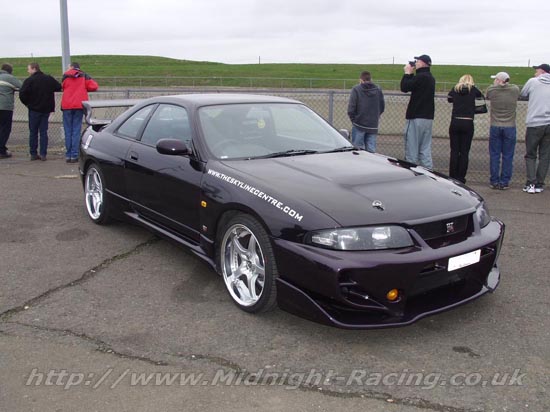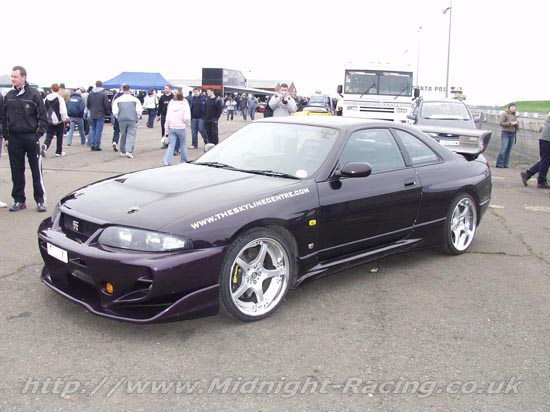 The Volks Racing SF Challenge split rim alloys suit the perfectly and the fully adjustable coil over suspension alloys the ride hight to be set to just tuck them under the arches nicely.
To finish off the look of the car some very nice vinyl graphics where added that really enhance the look of the car giving great contrast to the deep colour of the paint.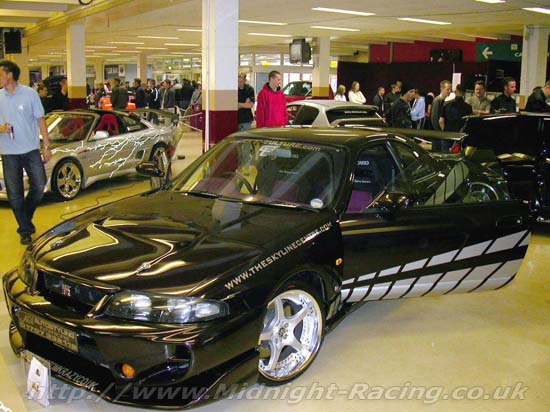 But like I said before, it's not just the looks on the outside, the tarmac tearing performance, and handling of a true race car that makes this Skyline so special, the interior has been done to match too.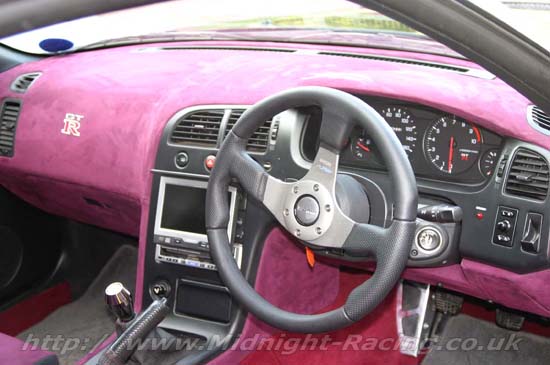 Completely re-trimmed in two tone purple and black, flip out screen, momo steering wheel... you've got to agree this is one very special car.
Look out for it on a Midnight-Racing show stand near you soon!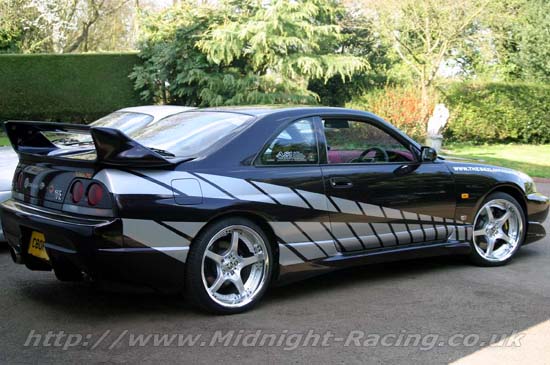 Spec,
Engine

Veilside Performance stainless steel Exhaust, Apexi Duel Air Induction
kit and pipes, Hard intercooler piping. Oil cooler.

Exterior

Veilside R33 GTR C1 After Market Body Kit to Include Front Nose
Spoiler.
Veilside rear wing. Veilside side skirts. Veilside Rear valance. FRP
Vented light weight bonnet.

Drivetrain

Limited Slip Diff, Nismo Twin plate racing clutch.

Suspension & Brakes

Ride Height Fully Adjustable coil over Suspension. AP Racing 6 pot big
brakes.

Electronics

HKS FCON SZ ECU mapped by Abbey Dyno pack. HKS Turbo Timer, DVD/ MD/CD
Player.


Interior

Momo steering wheel, Boost meter. 2x Recaro bucket seats. Custom purple
suade interior dash.

Wheels & Tyres

Very rare Volks racing SF Challenge split rim 18x 9 clad in Potenza
265ZR35 18in.