Mitsubishi Evolution VI (TM Edition)
Review by Ricky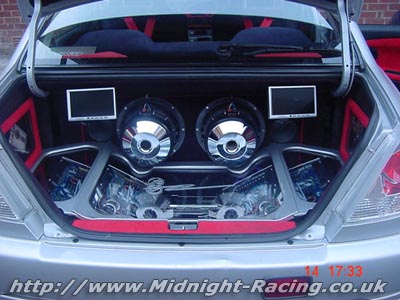 WOW!!! You only have to look at this car to see how fantastic it really is. It is the ultimate bass machine! This car has all the power under the bonnet, all the bass in the boot and no matter where you turn you see a screen. The guy that owns this car owns an audio shop in Newcastle upon Tyne, so if you want you car looking and sounding as good as his then pop down and see him. Contact Monty on the details below.
Bass Mechanix
79/83 blandford st,
Newcastle Upon Tyne
NE1 3PZ
0191 2612445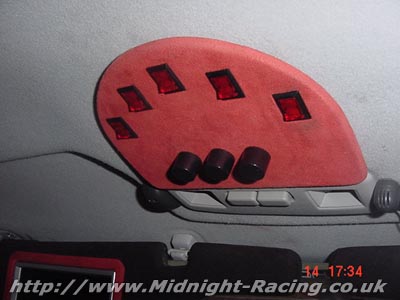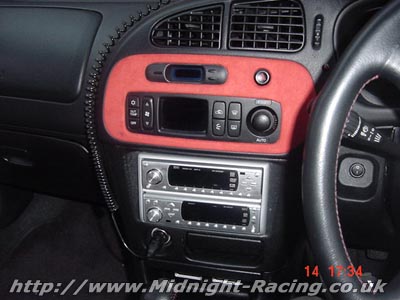 Spec:
Car Mitsubishi Evolution VI Tommi Makinen Edition
Engine mods : Jun 264 cams, HKS pullies, GEMS ECU, Sytec fuel pump, ARP
Bolts. Car Running approx 365BHP/374Lb
Suspension : Proflex group N coilover set, HKS top mounts.
Body: Standard
Wheels: 19" Supper leggars with 235/45/19 Toyo proxis.
ICE:
Ground zero GZUC165 Uranium 6.5" comps with tweeters mounted of axis front
and rear
Ground Zero GZUA4060 Uranium 4 x 60W\RMS amplifier bi-amped to run the front
comps
Ground Zero GZUA4060 Uranium 4 x 60WRMS amplifier to run rear comps and
GZHF552's in the boot lid
Ground Zero GZUW10 Uranium 10" subwoofers x 2 – Dual coil 800W RMS per coil.
Running In .4CuFt Ported (36Hz) enclosure.
Ground Zero GZPC1200 1.2F Plutonium power caps x 4
JVC 9101 Source unit
JVC 5000 DVD player
6 x Necvox 6.8" wide screens
1 x Necvox 6.8" drop down screen
Audio control switching unit
Exide maxima deep cycle battery
2 x Play Station 2's