Kevin having had his 106 Quick Silver for a little while decided that he wanted to beef it up a little. Standard out of the factory the car comes with Alloys, side skirts and little wheel arch extensions. But this just wasn't enough for Kev. He wanted a car that looked mean, yet stylish. Often when people modify the looks of their car, they can go way over the top and end up with something looking tacky. Kev however had managed to keep the whole looks clean and tidy.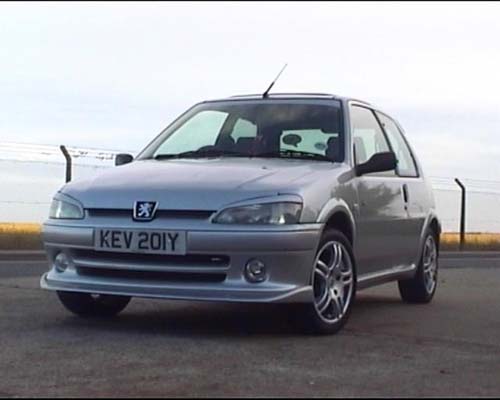 The Spirit Porsche style splitter came from Ecosse, and the head light brows from R&A Designs.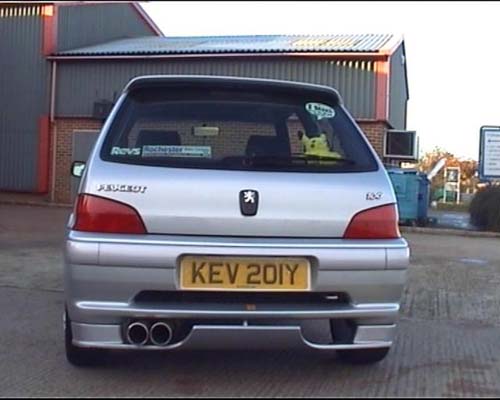 The rear DTM Diffuser also came from R&A Designs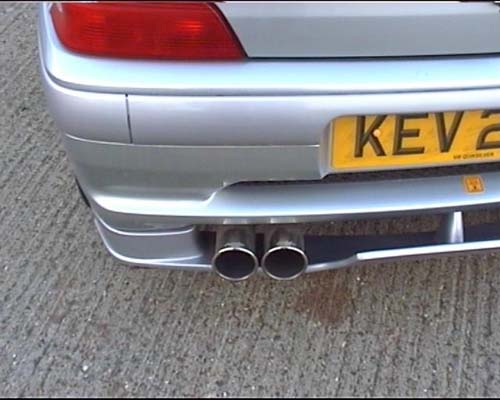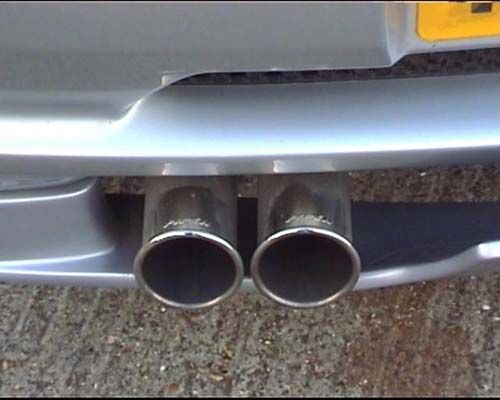 That exhaust is a twin 3 1/2" that was custom made for this car by Piper Exhausts in Ashford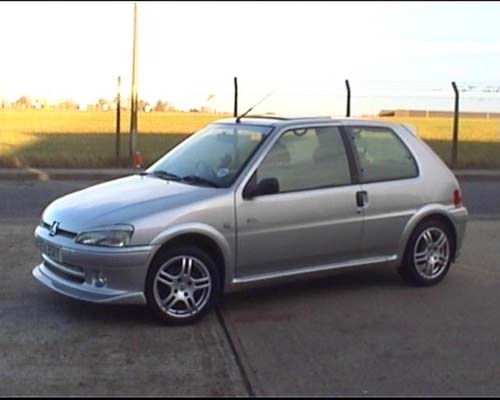 The wheels are Fox Racing - Fox 5 15" Alloys fitted with Pirelli P5000 Drago tyres from Man on Wheels in Rainham.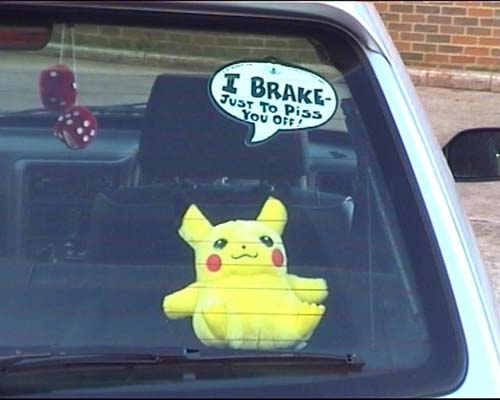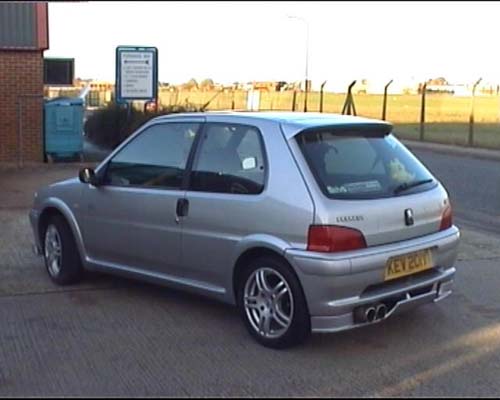 The car was finished off with a Silver Rally Strip, then the strips on the bumpers and the body kit was painted by MA Coachworks in Chatham.
Below is how Kev's car started off when he first owned it,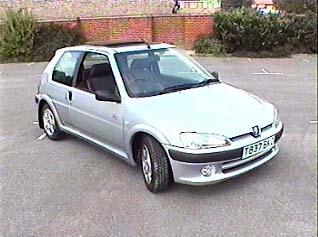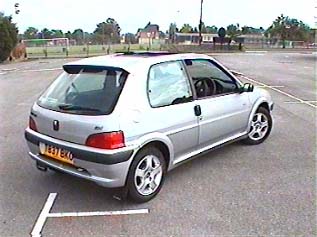 And here it is as it stands today.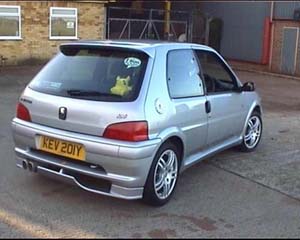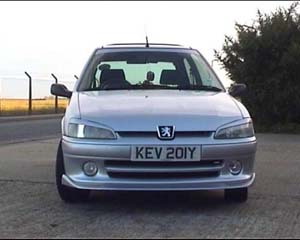 Tech Spec.
Engine:
Standard 1.4 16 Valve, 5 Speed, with Custom twin 3.5" Piper Exhaust
Chassis:
Fox Racing Fox 5 Wheels
Pirelli P5000 tyres
Standard brakes and suspension
Exterior:
Peugeot Ecosse Spirit Porche front Splitter
Headlight Brows
DTM Rear Diffuser
Silver Rally Strip
Colour coded
Interior:
Standard
ICE and Security:
Standard head unit, factory alarm and immobiliser