| | |
| --- | --- |
| Matt Bells 2WD Sapphire RS Cosworth | |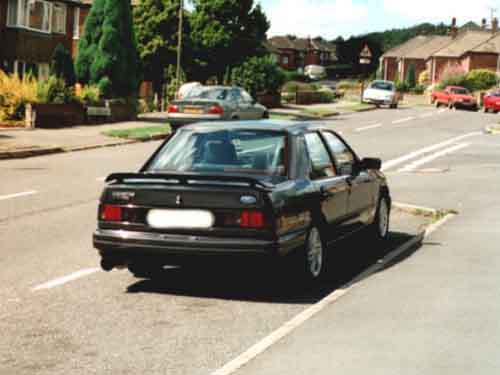 Matt refers to his pride and joy as "broomhandle". No, it's nothing to do with it's handling characteristics, or the way it looks. It's because when he blocked the hose from the intercooler to the airbox (where the re-circulating valve was) when he removed the after market dump valve, he used a section of broomhandle to block it. Matt tells me "sounds tacky i know, but it now makes the wastegate chatter like mad when you change gear instead of dumping all that valuable boost pressure to atmosphere with a boy racer like whoooooosh." I've yet to here it, but from what I know of the Sapphire's engine, I can only imagine it's going to sound truly sweet !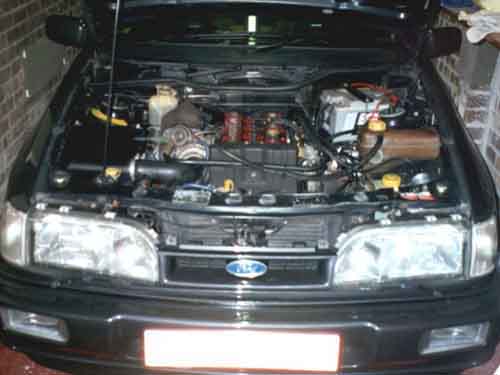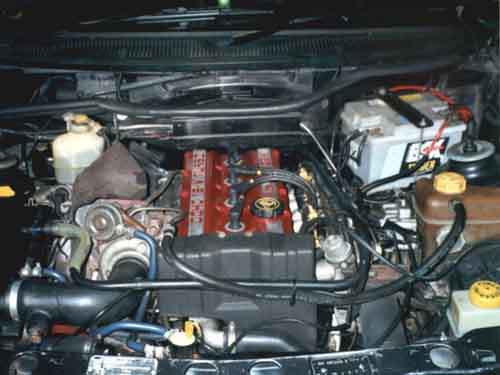 As you can see from the pictures, Matt obviously takes care of his car. He's not gone all out on the styling, making an already lovely car look tacky – instead he's gone for the things that matter. Beneath the bonnet lies……
Stage 1 280 BHP Chip (15psi)

K&N Panel filter in standard airbox

Grp A Headgasket

Quickshift T5 gearbox
And NO DUMP VALVE (also standard re-circulating valve removed for maximum wastegate chatter)
To reduce restrictions, there's a Mongoose 3" stainless Steel Exhaust with 4" tailpipe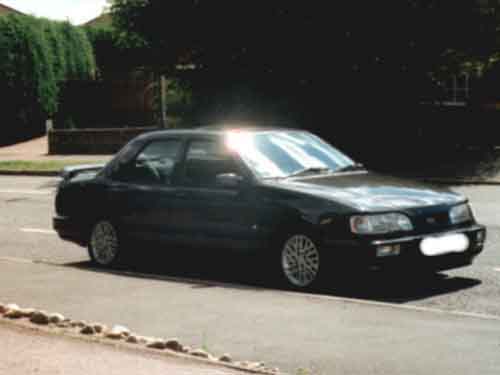 To make sure the rubber stays on the road, there's Koni 3 point adjustable shocks combined with Jamex -20mm drop lowering springs
And so he knows what all the above is doing, there's a GGR (Graham Goode Racing) boost gauge and oil pressure gauge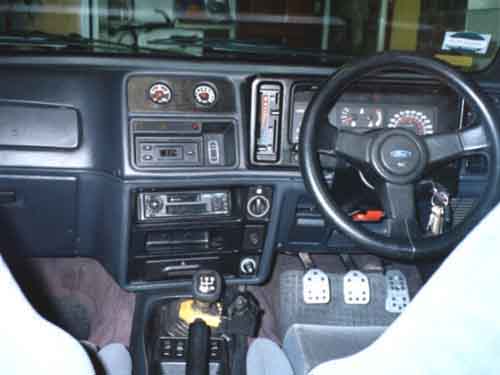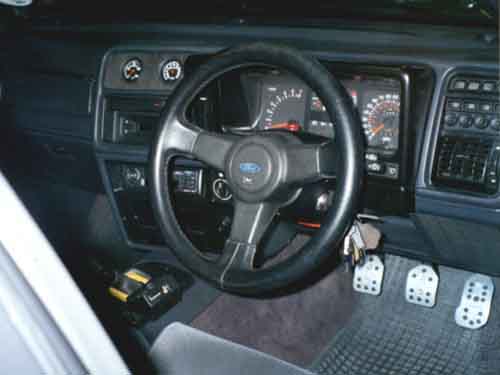 Matt also pointed out to me the following – which is a good note to all you 2WD Cossie owners out there (and 2wd Turbos in general)….."One of your comments in the "how to do the perfect" section is well wrong though "use the handbrake to get the wheels to breakaway". No, no, no, all you need to do to GET THE ARSE OUT in a 2wd cossie is to plant your foot and let the boost whack in rather than progressively feeding it in. 4th gear will happily send you sideways across the camber."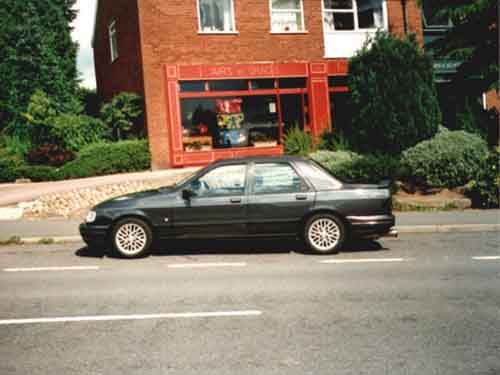 You can tell he enjoys the time he spends in his Sapp !!!
A lovely car, kept wonderfully, and in no way detracted from it's "roots". More pictures are on their way. As a note……Matt has his own site – www.mattbell.co.uk . Please feel free to visit.