Rob brought this this car back in September 1997 after some thieving scum stole his other XR4i from the Homebase car park in Rochester. He had left it parked for no more than five minutes, then a long police chase later and some fancy driving by the filth saw his car a write off. Also whilst the car was in the police impound someone helped themselves to his Exhaust and Stereo. The police said that the car thief made off with them, which is quiet believable as I'm sure that the scum bag in question had enough time during the police chase to stop the car, let the exhaust cool down, un bolt it and run off down the road without getting caught. But anyway...
Robs new car apart from the whale tail spoiler, was completely standard when he brought it. And since then he has transformed it in to the beast you see below.
Original Serria Cosworth front grill, and chrome Ford Mondeo alloys are just the start of this car's impressive spec.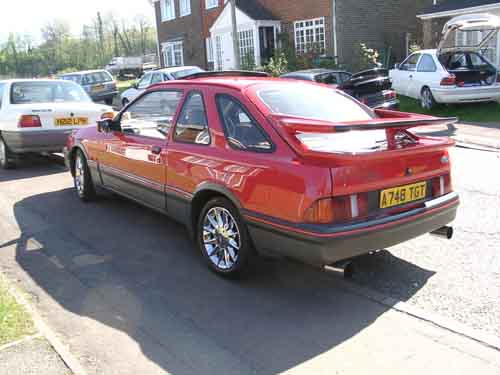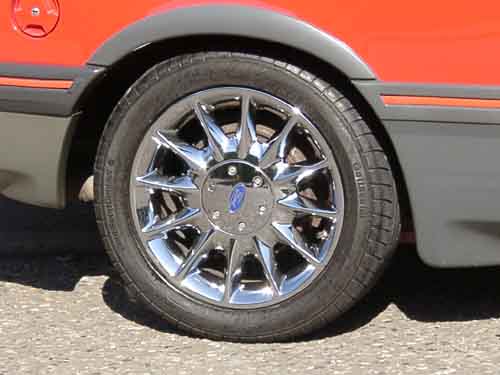 Custom made twin exit exhaust system required the fuel tank to be modified to get the pipes to fit!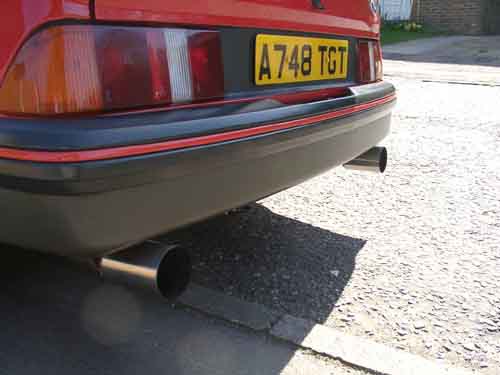 The engine is the Cologne 2792cc V6 with ported heads, flat back valves, modified exhaust ports, K&N air filter with a custom modified air box and a Maxtork Clutch.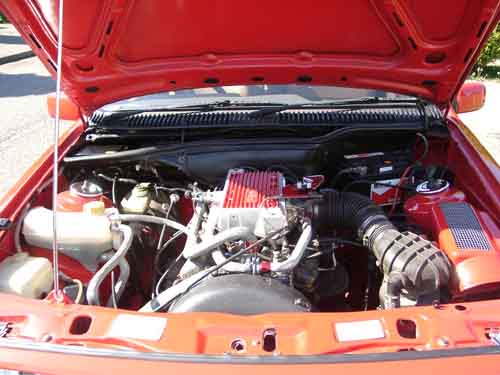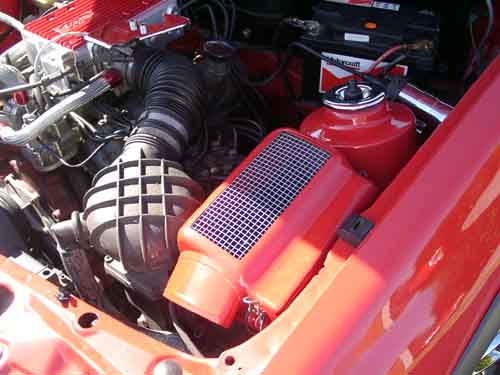 The interior has had much work done too, with the edition of cream leather seats from the American Merkur XR4Ti, and Rob has re-trimmed the door cards in matching leather himself.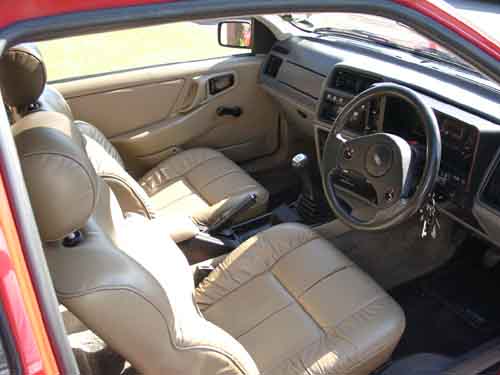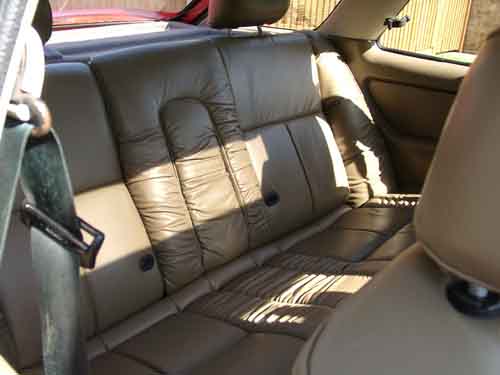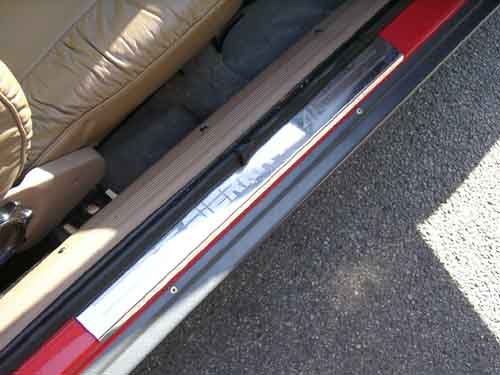 As I'm sure that you'll agree, this truly is one impressive car.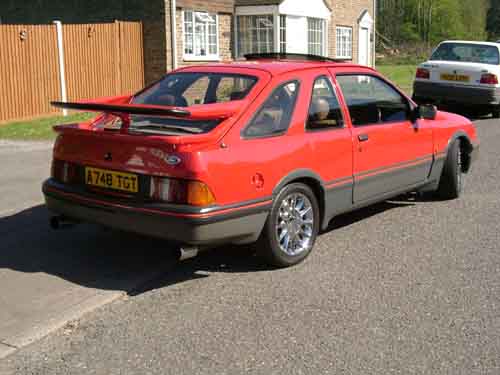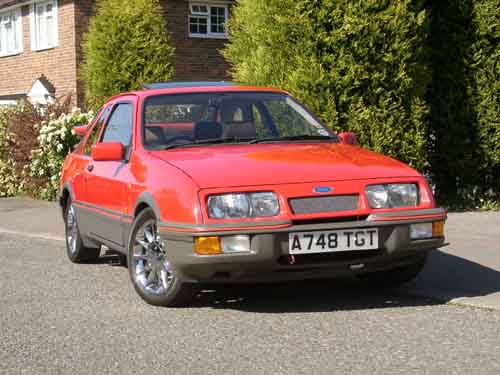 Tech Spec
Engine:
Ford Cologne 2.8 V6, Ported Heads, Flat back valves, modified exhaust ports, K&N filter, custom air box, Maxtork Clutch.
Custom Exhaust, centre section cut after silencers, separate pipes routed either side of the car, fuel tank modified, twin 4" stainless steal tail pipes with no silencers.
Standard 5 speed box with Rally Design quick shift
155Bhp @5716rpm (actual)
Top speed 130Mph Approx
0 - 60 in 8 seconds Approx
Chassis:
Ford Mondeo 16" Chrome alloys fitted with 205/50/16 Michelin Pilots.
Lowered 30mm all round, Sachs spring, Boge shocks, Polyurethane inner, outer tca and front anti-rollbar bushes, uprated Rally Design top mount rubbers.
Standard brakes
Exterior:
Serria Cosworth front Grill, Cosworth whale tail mated to lower half of standard XR4i spoiler, body moldings re-painted.
Interior:
Cream leather seats from American Merkur XR4Ti, re-trimmed door cards in matching leather.
ICE and Security:
Lots